Doctors & Staff
Meet the experienced and friendly doctors and staff who make Lexington Eye Care Clinic a proud provider of vision care products and services in Lexington.
---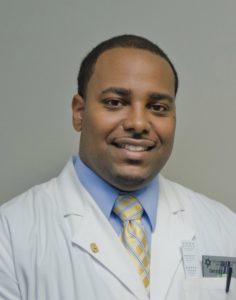 Gerald Stinson, Jr, O.D. 
Dr. Gerald Stinson attended the University of Mississippi for his undergraduate degree.  He obtained his doctorate of optometry at Southern College of Optometry in Memphis, TN.  Being brought up in Holly Springs, MS, Dr. Stinson enjoys being a part of a small community.  He ensures that every patient is treated like family at Lexington Eye Care.  His interests are in ocular disease as he enjoys managing conditions such as glaucoma, diabetic retinopathy, and macular degeneration.
Dr. Stinson is a member of the MS Optometric Association as well as the Lexington Rotary Club.
He currently resides in Jackson with his wife where he enjoys hunting, playing pool, and working out.
---
Fredricka Doty, CPO
Fredricka has been employed at Lexington Eye Care since 2011 as a paraoptometric. Her responsibilities include assisting Dr. Gerald Stinson in the examination room, supporting patients in the optical with frame and lens selection, and conducting screening for the MS National Guard flight physicals.
In 2012 Fredricka completed her training and testing to earn her CPO certification. She continues her education by attending classes and through daily instruction by Dr. Gerald Stinson. Fredricka enjoys shopping and spending time with her son. She resides in Tchula.
---
Judy Smith
Judy has been employed at Lexington Eye Care since 2011 as the Patient Account Administrator. Her responsibilities include filing insurance claims, accounting, billing, and receiving payments. Judy enjoys crafts and gardening.  She resides in Lexington.
---
Leigh Cochran
Leigh has been employed part-time at Lexington Eye Care since March of 2012. She is a Certified Optician with ABO. Some of her roles include cutting lenses, frame adjustments and frame inventory just to name a few. Leigh enjoys bicycle riding, singing, and spending time with her grandchildren. She resides in Kosciusko with her husband, Gary.
---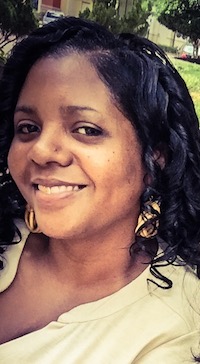 Angelica Montgomery
Angelica has been employed at Lexington Eye Care since 2013 as the Patient Services Coordinator. Her responsibilities include making appointments, verifying insurance, checking in patients, and answer the phone. Angelica enjoys going to church and spending time with her family. She resides in Lexington with her husband and three children.
---